So, this happened.
After three incredibly busy and productive months, we survived the demo day stage at the Boulder Theater last week.
On our 16h flight back to Portugal, we had time to reflect as a team on all that happened and how our company has changed in the process.
This conversation reminded me of something that Erin Rand, one of our mentors, said to us. In one of our mentor meetings, I was trying to tell her how we felt about our progress and how fortunate we were for  having so  many people helping us during these initial stages. Her reply was:
"You're just not building a company, you're building a community around it."
It took me a few weeks to process how much that encapsulates the value of Techstars and its importance in increasing the success for any company.
So what does building a community mean?
First, it means that you need to understand networks – how to contribute to them and keep them strong. Second, it means that you can't build a company with just founders + employees. At Techstars, you learn how to make the best of those two roles, but add a few more to the mix.
A group of people become a community when they exchange or share something regularly and are bound by the same vision and / or principles. Every successful startup evolves to be a community before becoming a company.
Techstars Boulder taught us how to attract and retain new roles in order to form a global community that shares our vision: to build data analyst for every sales team.
Every community has different roles
A new family
There's a lot of things compressed in the 13 weeks of the program. The people we shared it with – our classmates, become a family that we will keep for life. I'm so proud of what we all achieved in these months, and even prouder to hear from multiple people that on demo day the area for other startups was cheering super hard for everyone that went on stage. The feedback was great!
After these three months, we thought of ways to continue engaging with each other and keep updated on our progress. I'm sure our paths from many of the companies in our batch will cross.
Supporting mentors
We have been interacting with mentors since week two, and they have also become part of our new community. Some have / will become investors, others we will have regular catch-up time, others we will be sending one-off asks via email. Given the caliber of mentors we had, this is an new invaluable asset to our company.
Investors
Just on demo day, we interacted with 80+ investors that were vetted by Techstars. For startups that are fundraising, having this automated investor prospecting is pretty handy 🙂 Granted, the great majority will not invest in us, but they're still part of our new community and needs to be nurtured – some could invest in the future, could become a client or we can introduce them to another startup to invest in.
A new cadence
One great side-benefit from Techstars Boulder is having privileged access to Zach Nies, he taught us how to scale a company's learning machine, and, in his own words, making sure we "make progress, not just motion".
This is worth revisiting in a separate post, so feel free to subscribe for updates!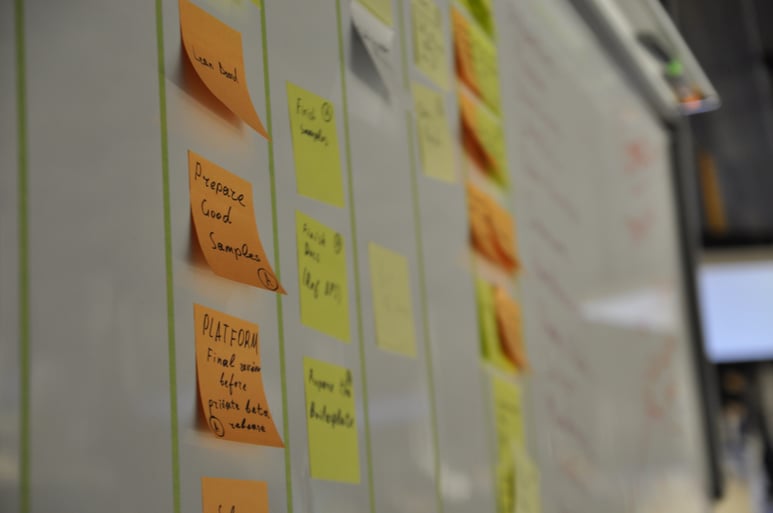 You
The number of people that knows about Attentive increased exponentially in these three months. We were humbled by how many believe in the vision and have given their time – either by giving us feedback or simply by sharing something – to increase our chance of success ever so slightly.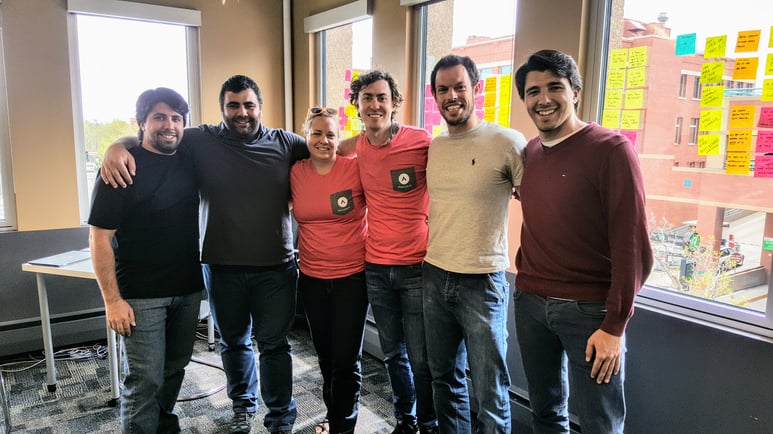 Thank you Natty and Julie for giving us the chance to be part of this family and for all the guidance.
Thank you Techstars for teaching us how #givefirst is the most effective way to build a company.
Thank you to our cohort for all the learnings and immense support.
Lastly, thank you for following our journey!